Chi siamo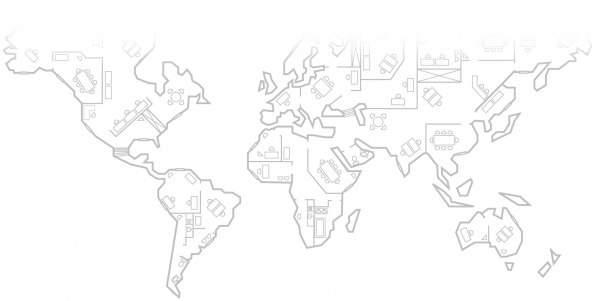 World-Architects.com, la principale rete dei più prestigiosi architetti, paesaggisti, ingegneri, progettisti d'interni, consulenti per soluzioni di illuminazione e fotografi architettonici, unisce designer, clienti e appaltatori con l'obiettivo di promuovere un'architettura di alto livello qualitativo.
Agli oltre 2.500 profili di studi situati in più di 50 Paesi si aggiungono annunci di lavoro, una bacheca di prodotti di qualità e un calendario di eventi a sostegno di architetti e altri professionisti impegnati nel raggiungimento di tale obiettivo. Alcune piattaforme specifiche ai vari Paesi presentano inoltre un eMagazine con le ultime novità dal mondo dell'architettura, e presto molto altro.
Selezionati attentamente in base a criteri quali professionalità, unicità e qualità dei progetti, gli studi dispongono di un profilo con pagine facili da navigare per la presentazione del proprio lavoro. Sono inoltre facilmente accessibili informazioni importanti, ad esempio: Quali opere portano la firma degli architetti? Quali concorsi hanno vinto? Quali riconoscimenti hanno ricevuto? Su quali pubblicazioni sono apparsi i lori edifici e progetti?
Fondata da PSA Publishers, con sede a Zurigo, world-architects.com si avvale di una rete di curatori, critici e designer che operano sia nella filiale di New York sia nei Paesi che curano rispettive pagine nazionali. Combinando tra loro le diverse discipline e i vari Paesi, è stata creata un'opera di riferimento contenente oltre 18.000 progetti realizzati da studi affermati ed emergenti, individuabili con una ricerca per temi o per regioni.
World-Architects.com è un indispensabile strumento di comunicazione per i professionisti del settore edilizio e un mezzo eccellente per chiunque desideri creare e promuovere un'architettura di ottima qualità.
Contatteci!
Others about us
"Surprisingly many interesting young and emerging architects in the selection!"
Süddeutsche Zeitung (Newspaper), Germany
"We love world-architects.com, because it keeps us informed and makes us a part of a major international network".
Prof. Dipl. Ing. Ruth Berktold, Yes architecture, München
"I have been amazed by how many inquiries we receive via world-architects.com - from genuine prospective clients to editors wanting to publish our projects, and, of course, from young talented architects looking for work."
Belmont Freeman, Belmont Freeman Architects, New York City
"The world-architects.com site allows me to send the client links to the firms I know and even to search for new architectural firms whose work and experience might be just what my client is looking for."
Margery Perlmutter, Land Use Lawyer, New York
"I'm just preparing a proposal for an investor who selected us on world-architetcs.com"
Olivier Périer, Urban Platform, Brussels
"The perfect place for real estate developers to find the right architect."
Schöner Wohnen (Magazine), Switzerland

Say something about us